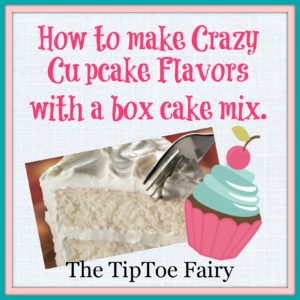 Nate's family is coming over for New Years Day to exchange gifts with us from Christmas. I decided to break out the Crazy Cupcakes from a Box series and make something spectacular!  My, oh my, did these cupcakes come out amazing! They would be perfect for any grown up special occasion or Valentine's Day.
Curious what I came up with?  It started out with champagne cupcakes.  Then, I filled them with a homemade raspberry curd.  To top them off, I made a champagne buttercream frosting and added a couple of tablespoons of raspberry curd to it.   Doesn't that sound heavenly?  They taste as delicious as they sound!! Though, I'm not sure on the official name as the description is a bit long. How about Raspberry Champagne Cupcakes?
These might just be the best ones from this series, so far.  For one, I discovered my love of raspberry curd.  I love berries — probably just about any kind of berry.  I love them! I've made lemon curd before, but never a berry curd.  Remember those Lemon BlueBerry Mascarpone cupcakes? Those were filled with lemon curd that just added the perfect tartness to them, but this time around I decided these cupcakes needed something both "sweet" and "tart."
I had both frozen and fresh raspberries on hand (and blueberries, strawberries, and blackberries, too. I'm telling you I'm addicted to berries), so I found a super easy raspberry curd recipe I adapted. Other recipes had double boilers and wanted you to let the berries sit dripping their juices, blah, blah, blah. Not this one, you just throw it all in a pan and make it, smush out the fruit and seeds with a strainer, and then Voila – you have delicious sweet and tart raspberry curd.  Oh my is it good!!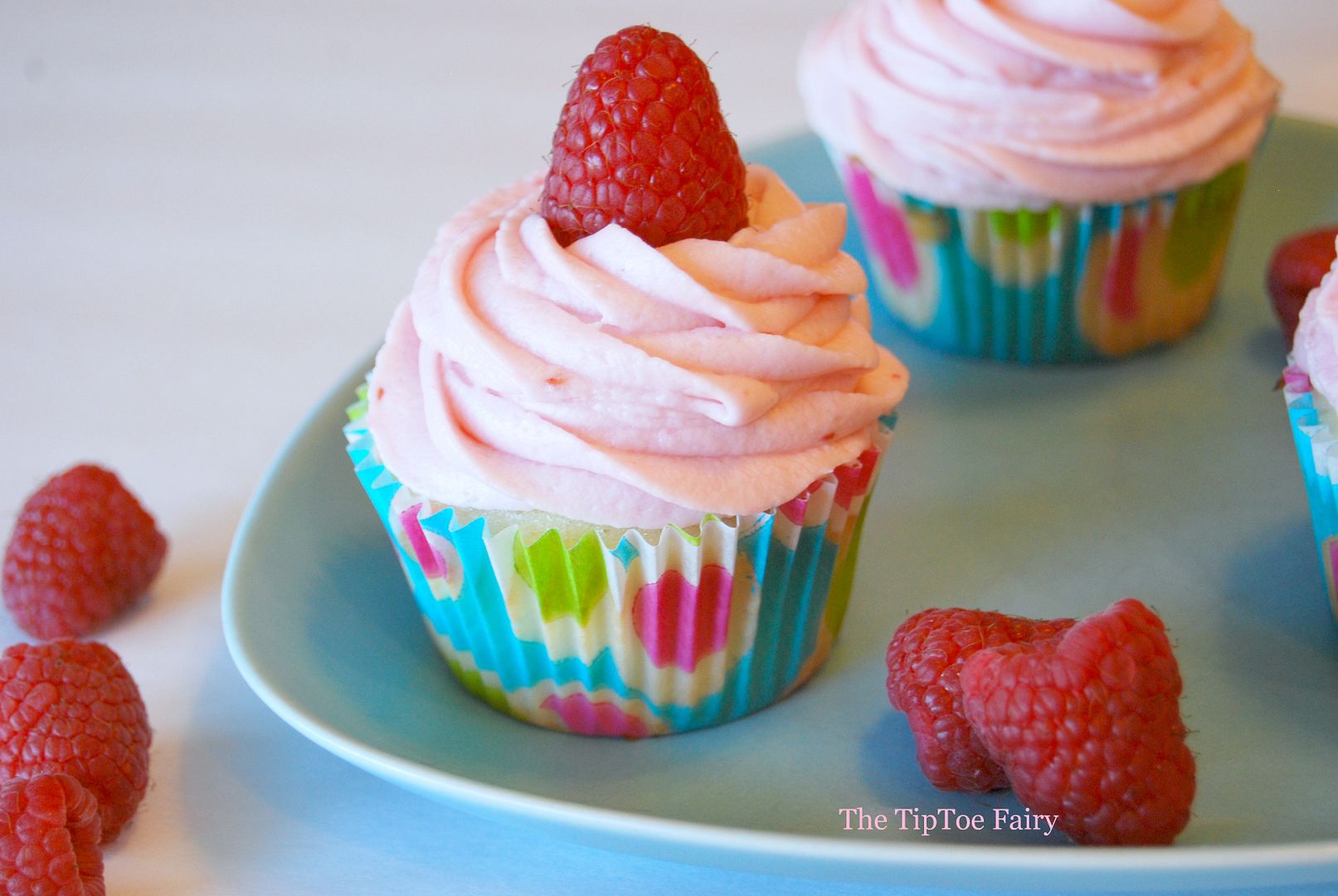 [amd-zlrecipe-recipe:13]
[amd-zlrecipe-recipe:14]
You couldn't really taste the champagne in the cake, so I decided to really booze up these amazing cupcakes, by adding champagne directly to the buttercream frosting.  Then, I decided a little bit of the raspberry curd to flavor would make it just divine!  The frosting came out rich and heavenly! I could probably just eat it with a spoon!
Raspberry Champagne Buttercream Frosting
---
Yields Enough for 24 cupcakes
This is not an exact recipe. Add more sugar until you get the consistency desired. If it gets too dry, add a bit more cream if needed. Enjoy!
5 minPrep Time
10 minCook Time
15 minTotal Time
Ingredients
2 sticks of butter, softened
1/2 cup of champagne
4-5 cups of powdered sugar
2 tbsp whipping cream
2 tbsp homemade raspberry curd
Instructions
Beat the butter until smooth and creamy.
Add 2 cups of powdered sugar and beat until well combined.
Add whipping cream, champagne, raspberry curd and beat until combined.
Add 1 cup of powdered sugar at a time until you get the consistency you desire.
7.6.4
12
https://thetiptoefairy.com/2013/12/champagne-cupcakes-raspberry-curd-happy-new-year/
Enjoy!!  I hope you and your family have a wonderful new year to come!!