Do you ever have crafter's block?  You know, like writer's block but for crafts?  Usually I have the opposite problem — I wanna make this, and this, and this.  But, there's never enough time or I have mending to do or help the kids with homework.  There always seems to be something stopping me from crafting.  But, I had terrible crafter's block this weekend.  I could not think of a single sewing project or craft project I wanted to do.  Nothing. Nada. Zilch.
I didn't think it mattered because I've been a good little blogger the past few weeks.  I had so many scheduled posts, I could take my own sweet time writing news ones.  Then, I realized on Saturday, I didn't have a new Make It Pinterest post.  And, to make it even harder, I promised myself a crafty Make It Pinterest because I was tired of recipes.  I wanted a craft, dammit! So, all day Saturday I combed through all my crafty pins, and then I went through them again.  None of them jumped out at me.  Not a single freakin' one.
I'm not sure if you can tell, but the actual hat is made out of fabric, not paper.  It can be attached to a headband, elastic, or even a non slip hair clip.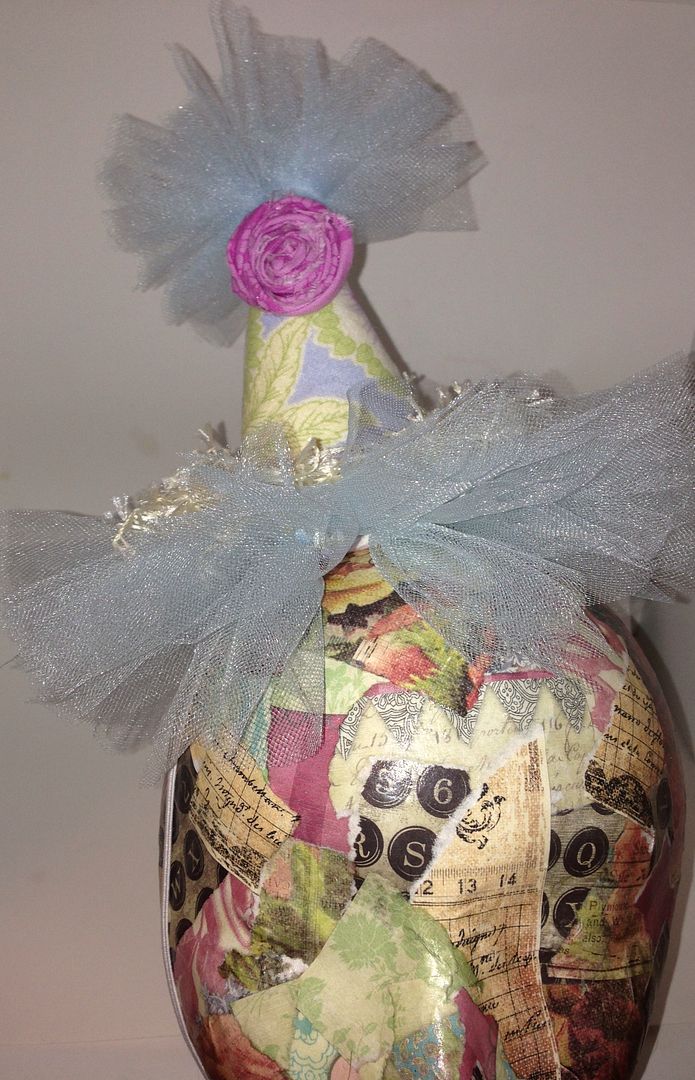 What's great about this little hat is that you can really make it your own.  I love how you can add just about any kind of trim – marabou, tulle, fabric scraps, etc.  The bonus is that it can be made out of a minuscule amount of fabric — fabric scraps.  Plus, it's very easy.  Looking at the pin, I was a bit terrified, but after I made my plan, it was so easy.  Easier than you think it should ;).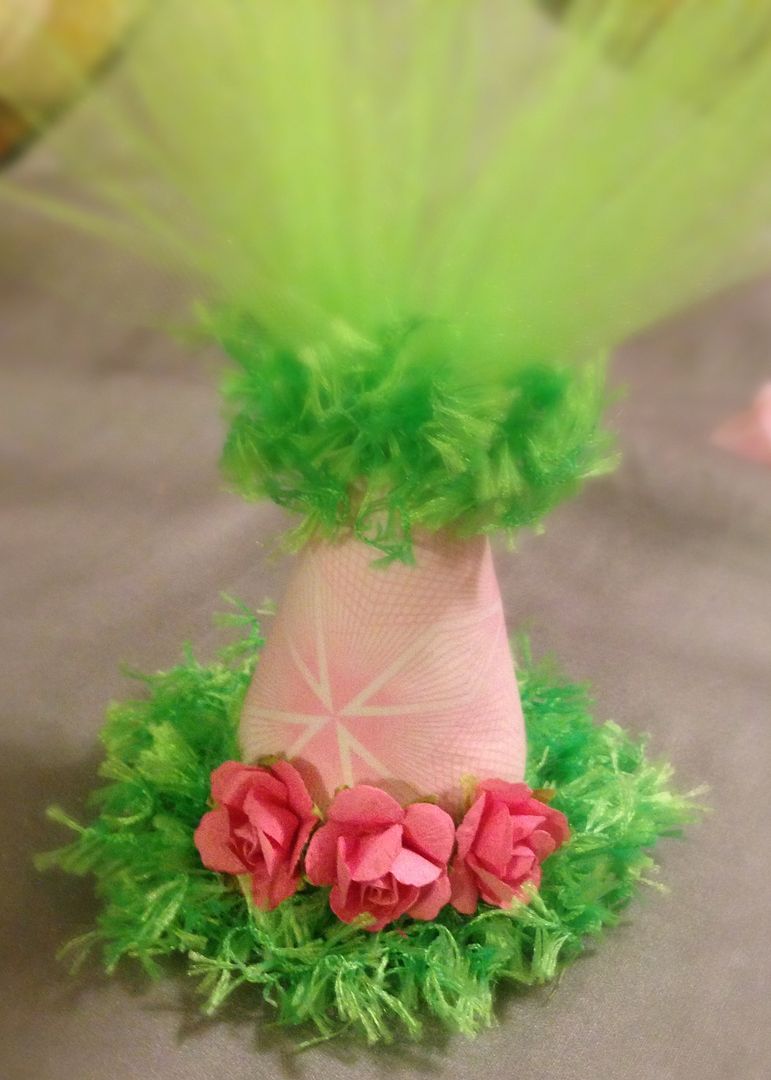 Check back for the pattern soon.  I've got my work cut out for me with about 120 pictures to sort through as I write up the instructions.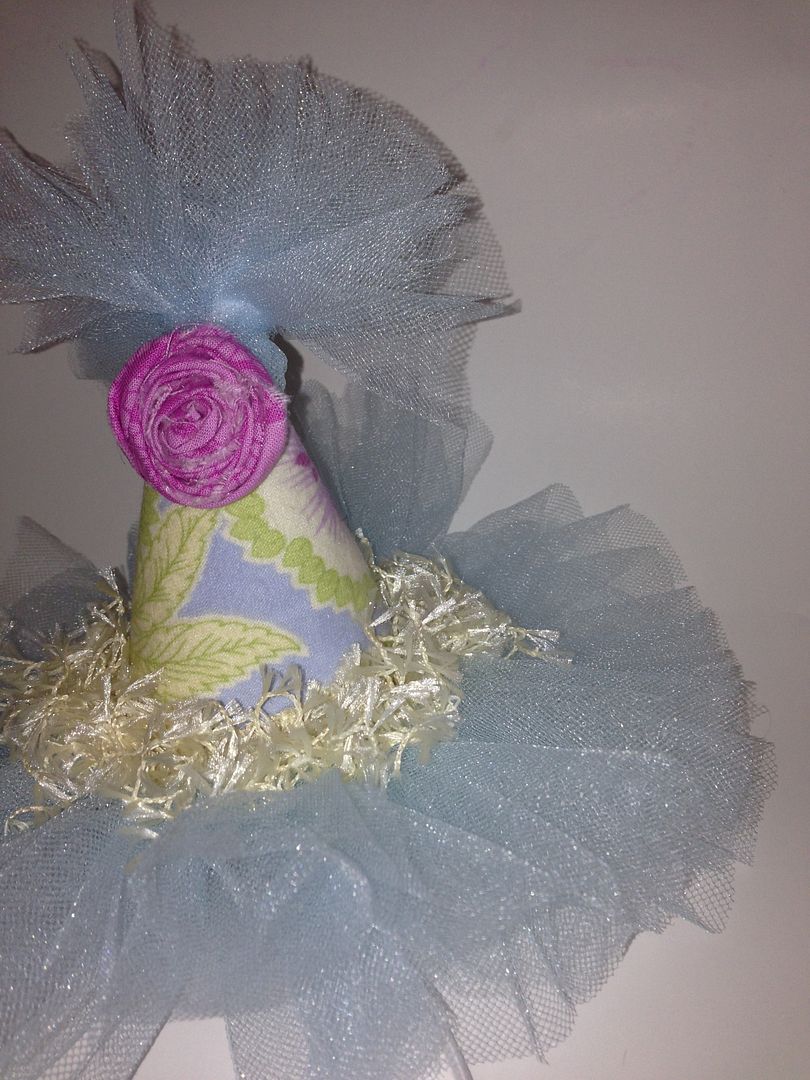 Linking up @ 
Pity Party